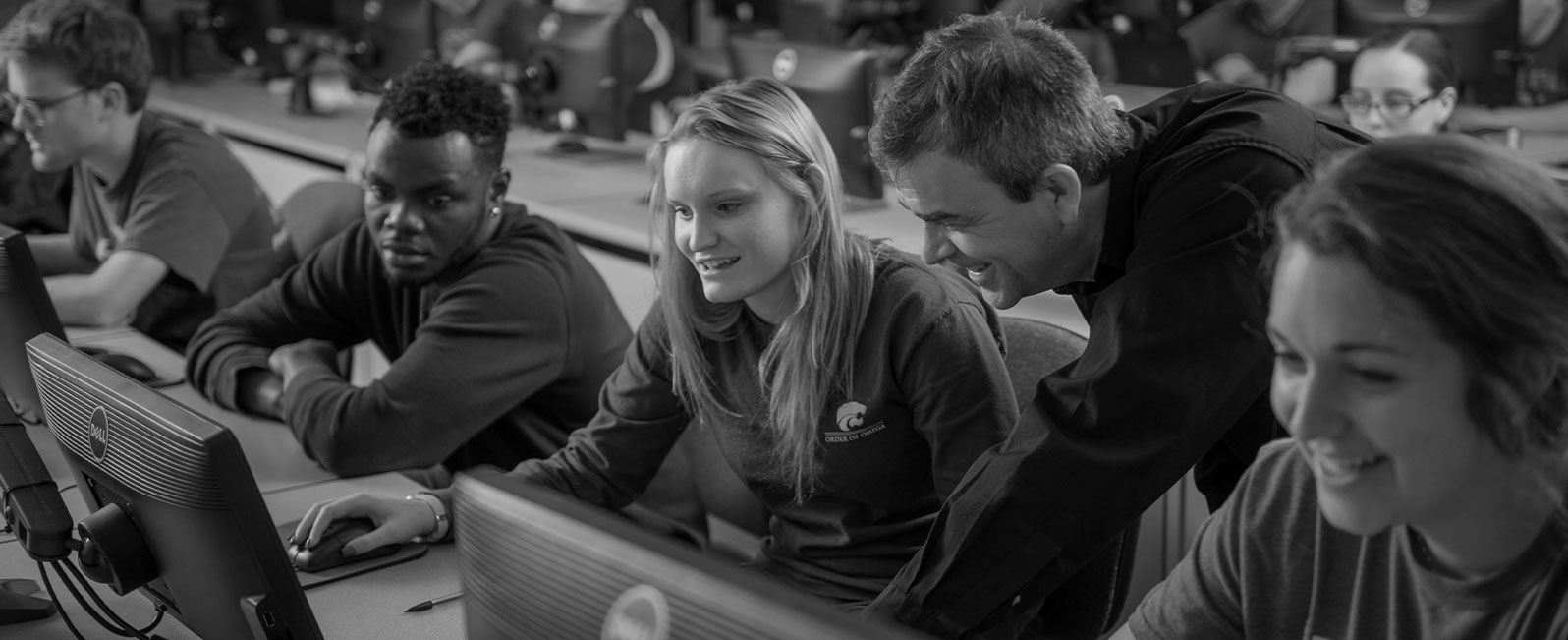 Data Analytics
Are you on a mission to lead in a data-driven world? Don't make the world wait. Whether your job is becoming more data centered or you're looking to make a career shift, the data analytics master's degree at Kansas State University can be customized to fit your needs.
Scholarship opportunities
*This estimate is for illustrative purposes only. Your hours and costs will differ depending on your transfer hours, course choices and your academic progress. See more about tuition and financial aid.
The era of big data is here
From your internet browsing history and spending habits to traffic and weather patterns, the era of big data is here, and organizations are looking for individuals who can help them collect, analyze and apply large data sets to guide crucial decision-making. The data analytics master's degree includes courses in both applied analytics and data science to provide you with an understanding of how to mine and effectively communicate the meanings of big data.
The program's interdisciplinary approach allows you to customize the program to focus on the topics most important to you. Some topics available through the program include:
artificial intelligence
big data analytics
econometrics
machine learning and pattern recognition
marketing analytics
A program to fit your needs
In addition to the master's degree, we also offer a graduate and undergraduate certificate in data analytics that can be completed in as little as 15 credit hours. Ask our advisors how certificate credits can stack into a full degree.
Learn more about data analytics programs:
Unwavering tools and support
We're committed to providing you with the best possible online experience. Our online courses are taught by the same experienced instructors who teach our on-campus courses, so you can be confident you're receiving a quality education. Additionally, you won't pay out-of-state tuition as a K-State Online student.