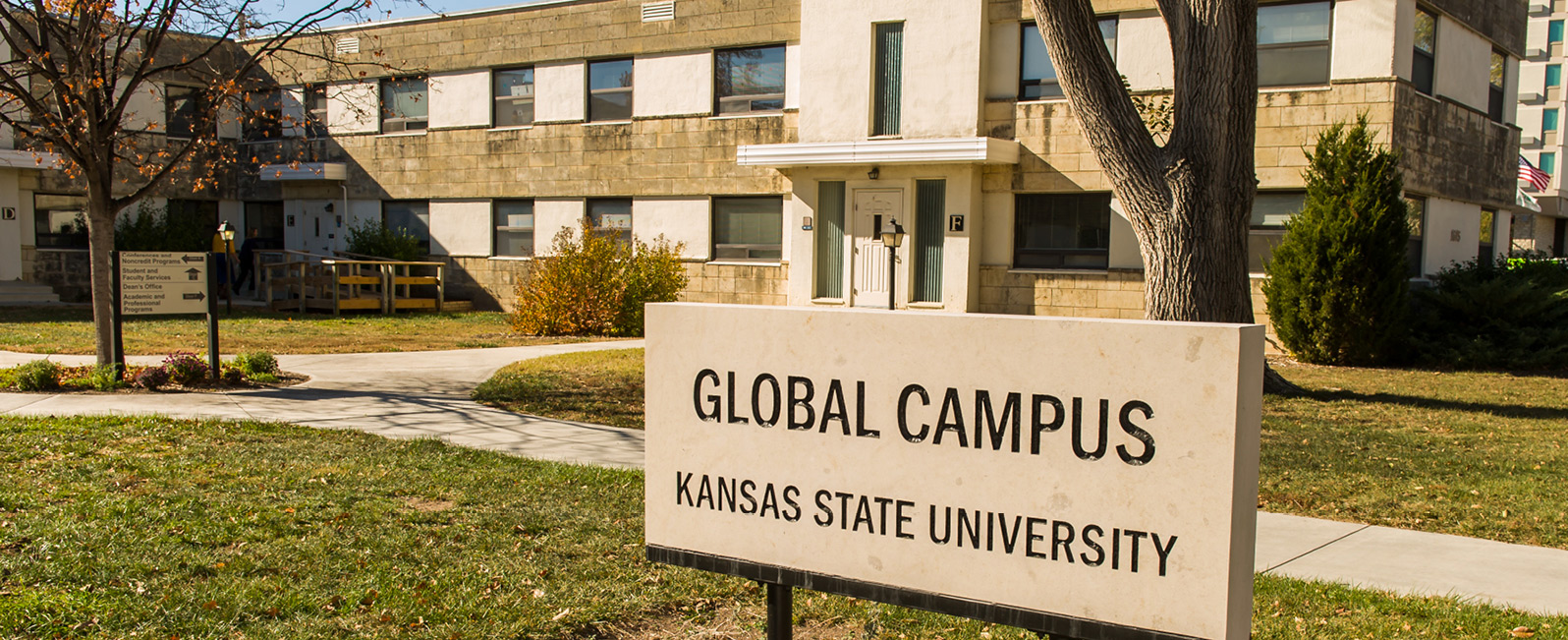 About Global Campus
Kansas State University has been providing distance education for more than 50 years. Today, we offer more than 100 online programs to students across the U.S. and around the world and graduate hundreds of students each semester.
A Trusted University
You take your reputation seriously, and so do we. Kansas State University is regionally accredited by the Higher Learning Commission, or HLC, of the North Central Association of Colleges and Schools and has held this accreditation since 1916.
Why is accreditation important? Reputable, trusted accreditation validates the quality of an institution as a whole, offering evaluated measurements of everything, including academic offerings, governance, administration, mission, finances and resources.
A World-Changing Path
Are you on a world-changing path? We are.
Kansas State University became the nation's first operational land-grand university in 1863. Our purpose? To provide access to a practical, quality education for all. We honored that purpose by becoming the second public institution of higher learning in the U.S. to admit women and men equally.
Today, we continue to hold firm to our time-honored tradition of access and inclusion. We are committed to fostering an inclusive, welcoming atmosphere that allows everyone to feel supported and empowered to take intellectual risks.
A Transformative Digital Learning Experience
Distance education at Kansas State University originated through the Kansas Cooperative Extension Service, which was tasked with extending the university to the people. What started as professors driving around the state to teach in different towns led to the establishment of the K-State Division of Continuing Education in 1966, later renamed K-State Global Campus.
Today, Global Campus serves as the administrative home for K-State Online. And with more than 100 online programs, there's no limit to what you can achieve. K-State Online brings together curious minds to challenge each other and push the boundaries of what's possible, allowing you to learn on your schedule with our support the entire way.